Home Exchange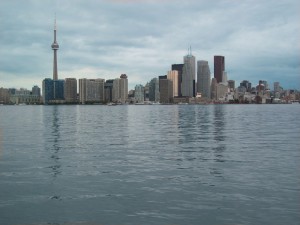 You have the choice of experimenting life in the beautiful metropolitan city of Toronto,  Canada or the beautiful Playa Del Carmen, Mexico, along the Mayan Riviera!
Online-homes.net home exchange for vacation offers a great opportunity to anyone who wants to trade their home for a short or long-term agreement. Exchanging a house is a great way to visit new locations and truly experience different cultures.
We have two homes to offer as home exchange, one in the Greater Toronto Area (Ontario, Canada) and the other in Playa Del Carmen – Playacar, (Quintana Roo, Mexico). To view the home available in Toronto, Canada, please click here.  To view the home available in Playacar, Mexico, please click here.  Feel free to contact us with any questions by clicking "Contact us" or click on "View Availability and Pricing" on either of the pages above to access the booking Calendar for availability. Start exploring the possibilities of trading places with us.
What we would trade for:
Home, Villa, Condo, Cottage, Yacht, RV.  Anyplace we would find interesting, safe and romantic.  Please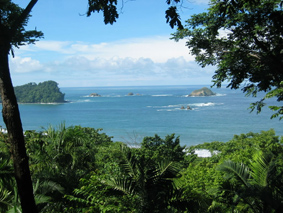 provide options for transportation.
If the idea of home exchange is new to you, or even a bit frightening, rest assured — there are 250,000+ successful home exchanges every year. Swapping homes can bring many unexpected rewards. Just consider the following benefits:
You get a much closer look and learn about other cultures.
You get a true "feel" of the places you visit and meet more local people.
If you're doing a home exchange, your home is being cared for while you're away
More flexibility and freedom. You can prepare meals at home, and come and go as you please
It's a free place to stay
You've got more privacy
Worried?
Every exchange is unique and the whole concept of home exchange relies on building a relationship of mutual trust and goodwill. As with all things, there are risks involved. It's natural to have reservations about giving up your home to strangers. What if they're not as tidy as you are? Will they be able to work your DVD player without breaking it? How can you be sure you're not getting a shack instead of the villa they described? Well, most of these risks can be minimized to alleviate worries and fears. And don't forget, the people you're exchanging with face the same risks.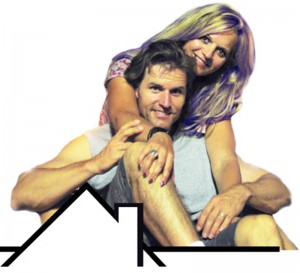 Who are home exchangers?
Home exchangers come from all walks of life. For the most part, they are teachers, retirees, executives, business owners, doctors, lawyers and other professionals. Most are fairly well-educated, adventurous, reliable, and have an interest in learning more about different places and cultures. Singles as well as couples and families are getting into home exchange.
Whether you're a retiree who wants to travel, a family looking for a stress-free holiday with the kids, or a business person looking for a hotel alternative, home exchange may be the right choice.
Planning for home exchange
Allow yourself approximately two months to complete all arrangements for an exchange.
There are unlimited opportunities. Do you long for a mountain setting? A seaside resort? Do you have your sights set on visiting a city like Hong Kong, Paris, Toronto or New York? Is there a particular time of year you want to travel? How long will you stay? Do you want to be there during the winter, for the summer, during Christmas or other holidays?  About us.