House Sitting
Why do we offer this service?  Because we love discovering new places, we are a retired mature couple financially independent, fit, active and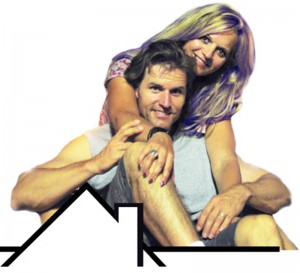 with a quiet modest lifestyle.  We are fortunate to have retired early in life and enjoy providing this service. We are honest, flexible, and open to new opportunities and our track record demonstrates we are skillful, have a sound judgment, good decision-making ability and are trustworthy.  We have no criminal record and would be happy to provide a Police Reference Check.
If you don't like the idea of leaving your home or boat unattended or you have responsibilities to tend to such as business, pet(s), plants, garden or vineyards, etc…  consider us to take care of your home.
We have a wide range of experience especially in property management as we have been landlords for over 20 years.  We know everything there is to know about maintaining a home as the majority of our success is exactly in the field of real-estate.
We understand that your home is one of your biggest asset, it contains your personals, perhaps your beloved pet.  What better way to leave feeling a sense of comfort and peace of mind knowing you have a couple of professionals maintaining your home.
We do not expect you to trust us without getting to know us first. There are many tools now available for us to do this.  You can read our full bio HERE. We can surely email each other and have conversations over phone or Skype. As much as we would love to watch over your home we also need to feel comfortable and safe in your surroundings. Let's start by getting acquainted!