Testimonials
John and Denise – We brought back lasting memories from our trip to Costa Rica.  Liberia Airport is only 40 minutes away.  We opted for car rental and, with our GPS, we discovered a route that led us through the mountains and several rivers before arriving to Potrero. What an experience!  We soon found out we took the Monkey Trail! Everyday we would venture out to discover something new.  Each beach revealed a truly unique resort with great restaurants which we were happy to explore.  The residents were all very friendly and always ready to help with directions and suggestions.  The short walk to the beach, good restaurants and all the concerts and shows by local bands and artists are not to be missed.  Only one complaint… one week is way too short!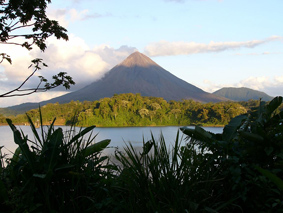 Mike and Sylvie – We would first like to thank Exclusive X-cursions Travel for arranging the 'Perfect' Holiday, and that is no exaggeration. We've just had an amazing 2 week holiday. From the moment we made contact with Patrick Brunelle to the moment we left Costa Rica, the organization, planning, assistance and travel have been simply outstanding. Every day was perfect, every time we think about that vacation it puts a smile to our faces. The driver Raphael was professional, very friendly and went out of his way to make our  journey enjoyable.
All Tico's and Tica's (Costa Rican's) were a pleasure to meet.  They are friendly, and welcoming, at no time did I feel intimidated.  Where else in the world would a driver tell you you've given him too big a tip?
It would be extremely finicky of me to pick fault with anything on this holiday and we are already considering going back!  We love that part of Costa Rica and the little villa we had close to Potrero beach. It was great, we were able to relax after all our excursions and enjoy the sounds of birds and monkeys.  A trip we will never forget.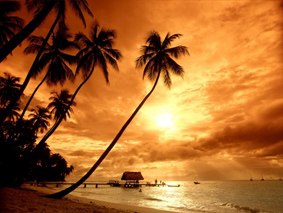 Fred – I decided to treat my best clients to explore the beautiful Costa Rica.  My challenge was finding accommodations for four couples.  I needed to find a place that would sleep 8 people but wanted them to have their privacy as well.  I found this property with 2 villas, one with 2 bedrooms and the other is a semi with 2 apartments.  Needless to say my clients enjoyed the Villas and the pool The best place for an afternoon cocktail!!!!!
They absolutely LOVED everything about it.
When I spoke to my clients, they couldn't have been more pleased with everything. When I first spoke with you, I knew it would be great I will always recommend your Villas, I highly recommend them to anyone. Thank you for making guests feel at home!
Linda and Peter – We Love it! Can the weather be any better?  We ended up buying our own property here…. Need we say more – –
Pura Vida!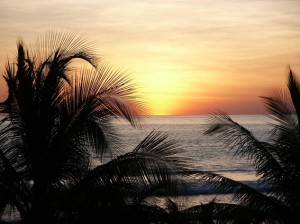 Steve and Kim – Our trip to Costa Rica was our first venture in an emerging country, in Central america. We planned with care and selected 'Oceanside Villa'  as our 'home away from home'!  We were pleasantly surprised! We were greeted with a warm smile by the neighbor Jenny, a local.  We soon found out that Jenny would be our Costa Rican encyclopedia. 'Oceanside Villa' is a typical Tico home – in other words, similar to those of Costa Ricans.  I enjoyed the experience and getting to know some of the locals.  Ecotourism is very unique, I have never done anything like this and really really enjoyed this experience. The climate was anything but perfect! We enjoyed different dining experience every night; I was surprised by the number and variety of restaurants to discover. We were fortunate to taste some of the nature Costa Rica has to offer. We even had a howler monkey in the neighborhood wake us up in the morning. It's a gorgeous country! We hope to do it again someday.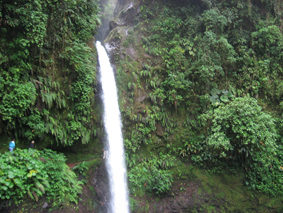 Napoléon et moi avions planifié ce voyage depuis longtemps. Nous ne voulions pas habiter dans un hôtel – nous préférons faire l'expérience du terroir et goûter vraiment la culture et le rythme de vie des endroits où l'on voyage. La Casa Mango est bien située – on s'y rend de l'aéroport en voiture (40taine de minutes), et ensuite,  tout est accessible à pieds. Il y a l'épicerie, les restaurants, la plage, la place centrale de Potrero où se trouvent l'église, l'école,  les petits commerces locaux, et même une boulangerie –  ce qui nous permet d'être indépendants tout en goûtant vraiment le style de vie costa ricain. De plus, on a tout ce qu'il faut pour notre confort à notre disposition: grille-pain, cafetière, lessiveuse, climatiseurs d'air, hamac… Les habitants locaux comprennent l'anglais et sont très accommodants alors on se débrouille bien même sans parler l'espagnol.  L'hôtel Bahia del Sol est aussi accessible à pieds et on peut s'inscrire pour toutes sortes d'excursions : yoga, tirolienne, 'zip lining', pêche en haute mer, visite des volcans, périples à cheval, tournées en jeep, etc… Allez-y, vous verrez – ce voyage nous a enchanté et la petite Casa nous manque déjà!