Villa Perla Gallery
You can book this beautiful villa through VRBO, Flipkey, TripAdvisor or through our property manager at http://www.samsonwaters.com/
Mexico 984-136-2432 or toll Free 1-800-433-5025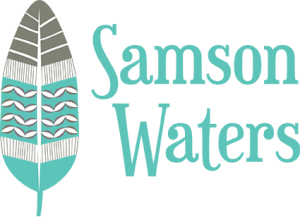 Whether you stay for several weeks or a few months, you will feel a part of this fabulous Mayan culture!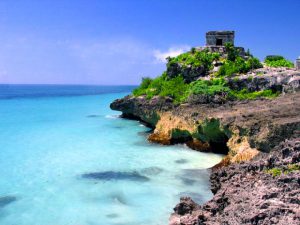 This completely renovated spanish style 4 bedroom villa located in PlayaCar, Playa Del Carmen, Mexico is very private and fully furnished with a great patio area, outdoor shower, window screening, vaulted 14 foot ceiling in the open concept great room, large kitchen, exotic tile throughout, bedroom closets with lots of storage and flatscreen 42 inch plasma TV. All rooms have air conditioning with ceiling fans. Workout equipment in garage, gated community outdoor security cameras.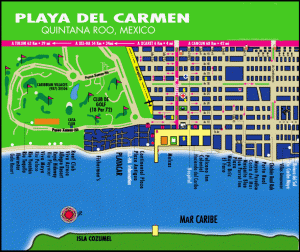 We also offer weekly rates, check out our calendar for details.
Playa del Carmen is a coastal resort town in Mexico, along the Yucatán Peninsula's Riviera Maya strip of Caribbean shoreline. In the state of Quintana Roo, it's known for its palm-lined beaches and coral reefs. Its Quinta Avenida pedestrian thoroughfare runs parallel to the beach, with blocks of shops, restaurants and nightspots ranging from laid-back bars to dance clubs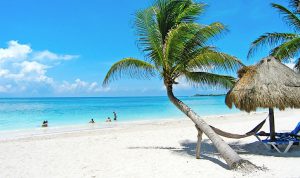 .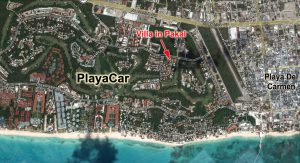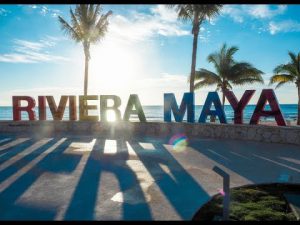 The Riviera Maya is a stretch of Caribbean coastline on Mexico's northeastern Yucatán Peninsula. It's known for its numerous cenotes, Mayan Ruins and resorts, such as those in the town of Playa del Carmen, and its long beaches. To the south, Tulum is home to yoga retreats and the preserved ruins of an ancient Mayan port city, perched on an outcrop above a white-sand beach.
Slow Down
When we slow down, we are able to tap into the best version of ourselves, which is most often when we find the answers we've been searching for. This might mean practicing yoga, going for daily walks, or setting aside time each day to meditate. Slowing down allows you to quiet the outside voices and listen to yourself.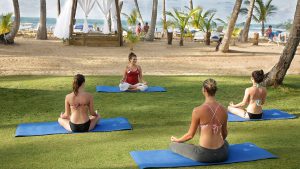 The Mayan Riviera is a stretch of immaculate Mexican beaches spanning the towns between Puerto Morelos in the north and Tulum in the south. The pristine shoreline features aquatic activities, luxury resorts, soothing spas and vivacious nightlife.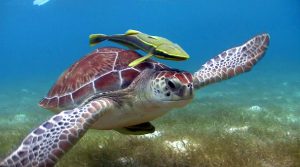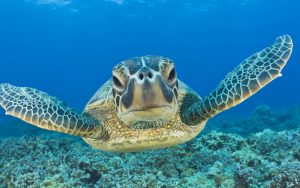 It is so easy to lose yourself in the mundane routines of day-to-day life. You wake up. You get work. You sit in your office. You return home. You try to fill your free time, but you never truly fill that void that is so clearly present within you.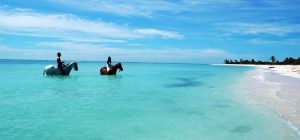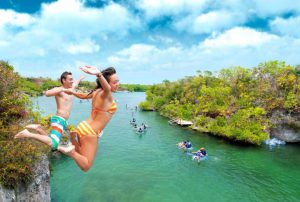 Too often we get wrapped up in the expectations we set for ourselves. We focus on the details and the to-do lists instead of what is most important. What do you love to do? What makes you smile? If money were limitless, what would you be doing today? We often forget putting things we love doing on that to-do-list.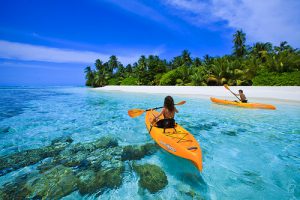 Cenotes come in all manner of shape and size, the most famous of which are typically found on Mexico's Yucatan Peninsula. My visit is to a completely enclosed cenote well beneath the surface (and heat!), while others are open to the sky above. There are also cenotes that are part of a larger underwater system, and they will contain sections both open and closed to the sky.
No mater the structure, cenotes share one common trait: clear and cool water filtered through the surrounding limestone rock. The coolness of the water is what draws locals and tourists alike to explore the varied options around the peninsula. As I mentioned, it is heavenly to float in a cenote after a day of exploring Mayan ruins in the steamy jungles of the Yucatan.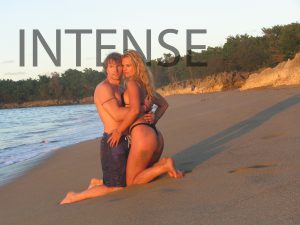 Bringing the thrill back to the relationship means bringing actual thrills back. You want to do things that get your heart racing, make it intense, kick your adrenal glands into overdrive and get your central nervous system engaged. Here we are above doing just that.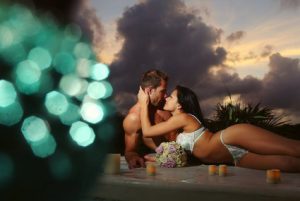 Experience it, feel it, live it, the Mayan energy is all around you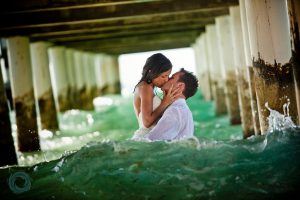 The Riviera Maya boasts approximately 120 kilometers of silky white sand coastline with a turquoise seascape that tends to take one's breath away. Everyday, thousands of people walk these world-renowned stretches of beach. Strolling along the sand, hand in hand with your loved one is a simple act that alone can infuse some romance into the relationship.
Since Valentine's Day is our anniversery. I decided to ad this article I found written by Juanita found at http://www.bricrental.com/12-places-that-lead-to-romance-in-the-riviera-maya.htm
I decided to create a list of romantic ideas for all the lovebirds out there that will be spending Valentine's Day in Playa del Carmen and area.
From sunset cruises to highly entertaining dinner shows, here are our best ideas for couples desiring to take their level of romance up a notch in the Riviera Maya.
1 – A Day At La Buena Vida Restaurant And Bar In Akumal
With plenty of friendly service staff to wait on you and a 180-degree view of picturesque Half Moon Bay, this is one of our favorite spots to spend a lazy Caribbean afternoon. Although the beach is a bit rocky, the scenery is spectacular. Bring your snorkel gear and check out the underwater world teeming with marine life. Observe awesome creatures like sea turtles, the odd squid, abundant coral colonies as well as schools of colorful, tropical fish.
After navigating the bay, cuddle together for an afternoon siesta in one of the many available hammocks. Sip on a cool Caribbean cocktail and nibble on casual menu items like quinoa salads, rich, seafood pastas or shrimp tacos. As the sun goes down, head up to the second-tier terrace of the restaurant for a romantic dinner with wine and lobster tail and watch in awe, as the sunset transforms the sky from blue to vibrant hues of pink and orange. A day spent at this little piece of heaven is a day you will surely treasure forever.
How to get there:
Akumal is 25 minutes south of Playa del Carmen. If you have a car, head south on the federal highway 307 and watch for the retorno (a point on the highway marked by a reverse arrow that allows you to turn back.) There are signs that clearly mark Akumal, which is just a few minutes after the town of Puerto Aventuras. Off the highway, follow the road east until it automatically will turn to the left. La Buena Vida is within a minute on the right hand side. Visitors can also take a combi (a van taxi that runs along the entire Riviera Maya.) You'll get off at the highway; walk west until you come upon waiting taxis and it's 2 minutes by taxi to the beach club.
2 – Dinner Show
There are three fantastic shows that we would recommend in the Riviera Maya.
Xcaret: This eco-park is a nature-lover's paradise, full of exotic animals, an aquarium, representations of Mayan villages and canals, cultural performances and a lazy river that takes you through remarkable caverns. There are activities that will keep you busy for an entire day. But if you're looking for less adventure and more romance, you might want to by-pass the day activities and instead, book a reserved seat for the best view of the fascinating Xcaret show.
The spectacle takes the audience on a riveting journey through time, when the Spanish conquistadors invaded Mexico. You will witness traditional aspects of the Mayan culture in earlier times and be awed by the cultural dances and grand finale.
Important Info: You have the option of a full meal or wine and snacks. The show begins at 7pm and ends around 9pm. If you book online 21 days in advance, you can save up to 15% off the regular ticket price.
Joya: This live acrobatic, musical performance takes place at the stunning Cirque du Soleil theater, 20 minutes north of Playa del Carmen. The location sits amidst lush jungle and tranquil waterways. You can opt to have dinner and drinks at one of the romantic on-site eateries or purchase an all-inclusive ticket, which includes dinner, champagne and reserved seating near the stage.
Important Info: There are usually two evening shows from Tuesday to Friday and one performance on Saturdays. The theater is closed Sundays and Mondays.
Rauxa: You can see this wildly entertaining show in the Catalonia Royal Tulum Hotel just 20 minutes south of Playa del Carmen. This professionally choreographed performance is a mix of cabaret, pop and Moulin Rouge with a sensual twist. Your ticket includes a four-course dinner, wine and bottled water. The doors open at 7pm and the captivating show goes from 8-10pm. But the fun does not end there. A DJ takes the stage from 10pm-12am giving the audience a chance to hit the dance floor.
3 – Couple's Massage
In the case of many couples, one of the partners is hesitant about partaking in some indulgence at the spa. But having massages side by side can really ignite a spark of romance and stimulate connection. During a treatment, two people are given the opportunity to enter into an ultimate sense of peace and relaxation, without buzzing cellphone or other distractions.
Bric Spa is featuring a Valentine's Day special from February 10th to the 14th. You'll not only share some uninterrupted quality time together, but you'll also enjoy a 30-minute chocolate scrub, a 1-hour couple's massage, followed by wine and vegan chocolate strawberry truffles in the relaxation room. This charming rustic spa, located in the heart of Playa del Carmen, has earned rave reviews and therapists are professionally trained with experience at such notable spas as Rosewood at Mayakoba and Hotel Esencia in the Riviera Maya.
What you should know: The spa is closed on Tuesdays. For more information or to book your rejuvenating spa encounter, please call (984) 113-7861.
4 – Dinner With A Private Chef
Services like a private chef are often too pricey to bother considering in places like Canada and the United States, even if it's for a special occasion. However, you might be surprised at how reasonable these types of lavish services can be in the Riviera Maya.
Executive Chef Keith hails from the San Francisco area, but now offers his superb culinary services here in Playa del Carmen (lucky for us!) He has worked with renowned, celebrity chefs in various Michelin star studded events.
If you are staying in the Playa del Carmen area, this is an idea that will without a doubt be the beginning of a magical night. Picture an al fresco dinner, under a starry sky, sipping wine as the waves pound the nearby shore. You receive first-rate service and dine in the privacy of your own vacation home without the hassle of cleaning afterward.
Choose from a selection of beautifully curated menu options and create a memorable evening that will be etched in your minds forever.
5 – Sunset Cruise
Romance blooms in the Caribbean, especially when you're sailing the turquoise sea at sunset! No matter if you were born with sea legs or not, the clear waters and fiery sky spawn the perfect setting for passion and love to grow. In the Riviera Maya, you have several options to choose from. There are catamaran or private yacht rentals that offer drinks and snacks, dinners and even overnight stays aboard the vessels.
Important Info: Many of the reputable companies operate out of the harbors in Puerto Aventuras and Cancun. However, with reservations, transportation to and from Playa del Carmen is provided.
6. – Overnight in Holbox
This sleepy, little island just 1 hour and 20 minutes from Playa del Carmen is a peaceful gem for an ideal couple's getaway. One night is all you need to be seduced by its charm. There are quaint hotels and adult-only accommodation options (Hotel Palapa) with ocean views from your bed that will entice you to stay put all day long. But should you want to do some exploring, bike rentals and kayaks are great methods of transportation for seeing the indescribable beauty of Holbox.
Cars are a rare sighting on the island and golf carts seem to be the best way to get around the dirt roads. There are no traffic lights, no bustling malls and after hours dance clubs. What you will find are colorful buildings painted by amazing graffiti artists, a few restaurants to sit down and have a delicious meal at (El Chapulim on the main drag is a must), and a slow pace of life that sweeps you away to dreamland.
Important Info: There are a few ways to get there that vary in price. You can rent a car, hire a van shuttle or take a bus from the Cancun Airport. For more info on getting to Holbox, visit Travel Yucatan.
7 – Late Lunch At C-Grill
The Thompson Beach House on Calle 8 and the beach is where you can find some of the most fashionable, chic travelers that visit Playa del Carmen. This ultimate beach setting with plush seating on the sand is the ideal spot to grab a premium beverage and lounge in the sun, all the while looking onto a mesmerizing blue-green vista.
As the sun begins its decent, tables are lit with soft candles. You'll love the intimate and elegant atmosphere accompanied by warm sea breezes and attentive service staff.
8 – Dance To Live Music On The Powdery Soft Sand
Zenzi beach bar is a lively hangout for locals and visitors alike. The towering palm trees are adorned with lights at nightfall and minty mojitos are on high demand. Salsa bands take the stage every week and entice all to the sandy dance floor from beginners to experienced dancers.
You can have dinner seaside or just go for the nightly entertainment. There is plenty of seating and almost as many staff to make sure you are well taken care of. Find a quieter spot in a dimly lit corner or take a spin on the dance floor with your sweetheart. Either way, a night spent at Zenzi is pretty unforgettable.
9 – Cooking Classes At Coco's Culinary School
Coty's exceptional talent as a culinary instructor is almost as incredible as her magnetic personality. She adds a bit of flare and her own spicy personality into every dish she prepares. Her classes are a unique and fun way to maintain a connection with your partner as you delve into an original experience.
Centrally located near Mamitas Beach on Calle 28 just one block from the beach, Coco's is a highly recommended date night option. Have a blast cooking a meal together and learn something new from the tequila tasting or wine pairing that typically accompanies your culinary creations. You won't only bring home good memories, but also a taste of Mexico for future romantic dinners!
10 – Private Day Tour To The Colonial City Of Valladolid
This is a special place to visit with a loved one. Private van services will be your guide on a historical trek to discover the vivid tales of the region that date back hundreds of years. The city of Valladolid itself is safe and fairly easy to navigate by foot. There is a former convent, impressive cathedrals, monuments and a Mexican folk art collection to explore. The town square bustles as vendors sell traditional Mexican treats, while elders gather together under the shade to chat and people watch.
Just a few minutes outside of Valladolid is Cenote Dzitnup. The waters are cool, refreshing and crystal clear, while the cave formations will leave you breathless. The entrance fees to cenotes are minimal (usually not more than $120 Mexican Pesos or about $6USD), but to have a chance to view these limestone phenomena is priceless.
In the evening, back in the town center, the San Gervasio Cathedral is illuminated and offers an impeccable photo op. A divine end to a magical day of roaming and exploring is dinner at Meson del Marques. It is a centuries-old, restored mansion that has been converted into a hotel and restaurant. A woman sits at the entrance warming handmade tortillas over an open fire. A gorgeous fountain flows in the middle of the courtyard and the aroma of Yucatecan cuisine is in the air.
What you need to know: Valladolid can be explored in one day as it is only approximately two hours from Playa del Carmen. You can get there by a private van service (the driver often provides some general info and guidance) or you can venture out on your own and take the ADO bus from Playa for around $150 pesos or $8USD.
11 – Playa del Carmen Food Tour
At first thought a food tour doesn't exactly scream romance. But trying new things together and exploring a fun city like Playa del Carmen may just lead to a stronger bond and good memories to talk about for years to come.
Chef Emily, a.k.a. The Cozumel Chef, trained at the French Culinary Institute in New York City. Now residing on the island of Cozumel, she offers cooking classes and authentic street food tours in Cozumel and in Playa del Carmen.
On this walking tour, you'll have the opportunity to really dine like a local. From sampling the popular Yucatecan dish, cochinita pibil, to hearty bowls of Mexican pozole, the flavors are as vibrant and as interesting as the people of Playa.
One thing is for certain, you'll experience delicious, authentic Mexican and regional cuisine, while seeing neighborhoods in Playa del Carmen that most visitors unfortunately never take the chance to see.
Tip: You can choose to customize the 2-2.5 hour tour based on your preferences. For example, ask to sample seafood or seasonal fare.
12 – A Beach Or Cenote Photo Shoot
The Caribbean Sea provides a stunning backdrop for a session booked with a local photographer. However, there are literally thousands of hidden gems called cenotes (limestone sink holes) throughout the Rivera Maya that are beautiful beyond your imagination.
Wedding photographers like Del Sol Photography in Playa del Carmen, host photo shoots at these masterpieces of Mother Nature and the finished products are extraordinary. A professional can capture candid moments of your love in these surreal settings, for you to cherish forever.
If you're going to be in Playa del Carmen to celebrate Valentine's Day and you're interested in any of these suggestions but don't know how to make arrangements, call us at (984)803-3191 or stop by the Bric Vacation Rentals office on Calle 38 near the beach. If there is any way we can assist in making your romantic beach vacation better, we'd be glad to help!
For those that travel as a family, this is the place for you aswell.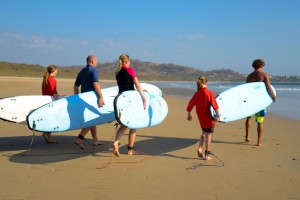 Mexico is an ideal destination for family vacation and a great place to recharge your batteries. There are excellent activity programs for kids that will keep them busy and offer parents some much needed rest and relaxation.
This location has everything to create an exotic, cultural vacation that kids and parents alike will adore. This is also a great destination to take advantage of excursions to Mayan cultural sites like the fascinating ruins.
The following video links will give you a taste of what you will experience by staying with us.
Villa Perla Gallery