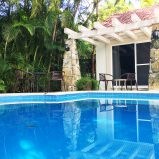 Posted by dlavigne on Sep 21, 2012 in Villas in the sun | 0 comments
Villa Perla Gallery [Show as slideshow] You can book this beautiful villa through VRBO, Flipkey, TripAdvisor or through our property manager at http://www.samsonwaters.com/ Mexico 984-136-2432 or toll Free 1-800-433-5025 Whether you stay for several weeks or a few months, you will feel a part of this...
Read more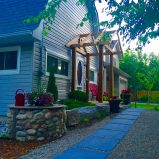 Posted by dlavigne on Sep 10, 2012 in Featured, Homes in Canada | 0 comments
This beautiful fully furnished Ranch Style home is available for short rental, from January 1st 2018 to May 31st, 2018 (5 month lease). Note: Not available until January 1st, 2018. All inclusive: internet, TV, Netflix, electricity, heating, water etc… 20 km north of Toronto, Canada – So...
Read more